Horsemanship Lessons at Ellis House and Equestrian Center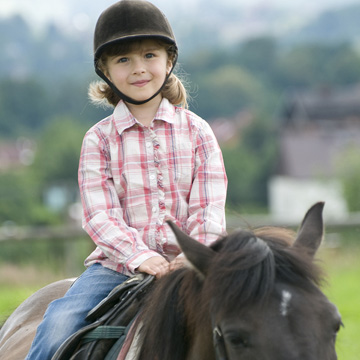 Ellis Equestrian Center will hold lessons for adults and children ages 7 years and older. Ellis Equestrian Center upholds safety standards set by the National Children's Center for Rural and Agricultural Health and Safety by insuring the following:
That all riders wear an approved ASTM equestrian helmet while riding.
That all lessons are offered in riding areas and trails suited for these activities (e.g. manicured trails and riding arenas).
That all riders are capable and exhibit adequate motor skills and mature judgment to recognize potential hazards.
That all riders receive proper training in riding style and horse safety.
That all riders have an understanding of horse behavior.
That the saddle and tack fits the rider and the horse.
Check out our Catalog
Registration
To register for lessons, print and fill out our registration form and riding waivers.
To register your horse for public open arena, fill out the registration form, both waivers and the additional arena rules agreement and send it back with payment and a copy of your horse's current Coggin's test signed by your veterinarian.
All documents can be faxed or mailed to:
Registration c/o Ellis House and Equestrian Center
13986 McKanna Rd
Minooka IL 60447
Phone: 815.475.4035
Fax: 815-475-4105
If you have questions regarding lessons, or would like to register to participate in a single lesson or lesson package, send an email to Nicole Norton at nnorton@co.kendall.il.us, or call 630-918-0364.
Payment Options
Ellis House and Equestrian Center accepts cash, checks made payable to "Kendall County Forest Preserve District"; as well as Visa, Master card and Discover.
Riding lessons are offered 7 days a week by appointment only. Please contact Nicole Norton, Equestrian Program Coordinator, for availability and rates at nnorton@co.kendall.il.us, or call 630-918-0364.
Sunrise Center North at Ellis House and Equestrian Center
Sunrise Center North Therapeutic Riding Program provides horseback riding lessons and equine assisted activities to individuals with special needs. Our mission is to enhance the life of individuals with disabilities. We achieve our mission through the dedication of our volunteers and community. To inquire about programs and services, contact:
Sunrise Center North programs include therapeutic riding services under the following program headings:
Special Needs Therapeutic Horseback Riding Program
Horses for Heroes - Veterans of All Ages
Autistic Music Class on Horseback
Seniors in Saddles - Ages 55 years & up