Public Program Offerings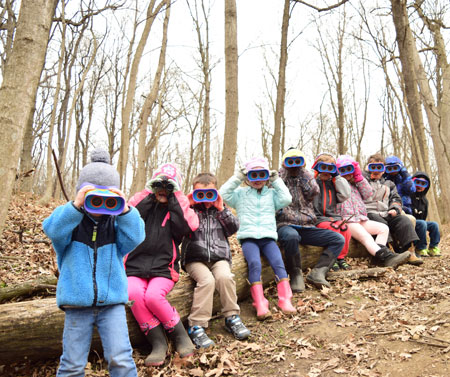 New Nature Programs for children ages 2 years old to 4th grade.
Fall 2023 - Current Program Offerings:
Babes in the Woods; for 2-5 years old, 4 months are available; August, September, October, November 2023
Afternoon Adventures – 12 Week Program running from September – December 2023
Wondering while Wandering in the Woods; for 1-4th Grades ~ 6 week After School Program from October 5 – November 9, 2023
Each small class of students engages in cooperative, inquiry-based learning, guided by professionally trained educators.
Our programs takes place outdoors; taking advantage of 400-acres of land and the many habitats at Hoover Forest Preserve has to offer throughout the seasons.
Children develop a strong sense of their place in the natural world and a sense of belonging to both Hoover Forest Preserve and their community
2023